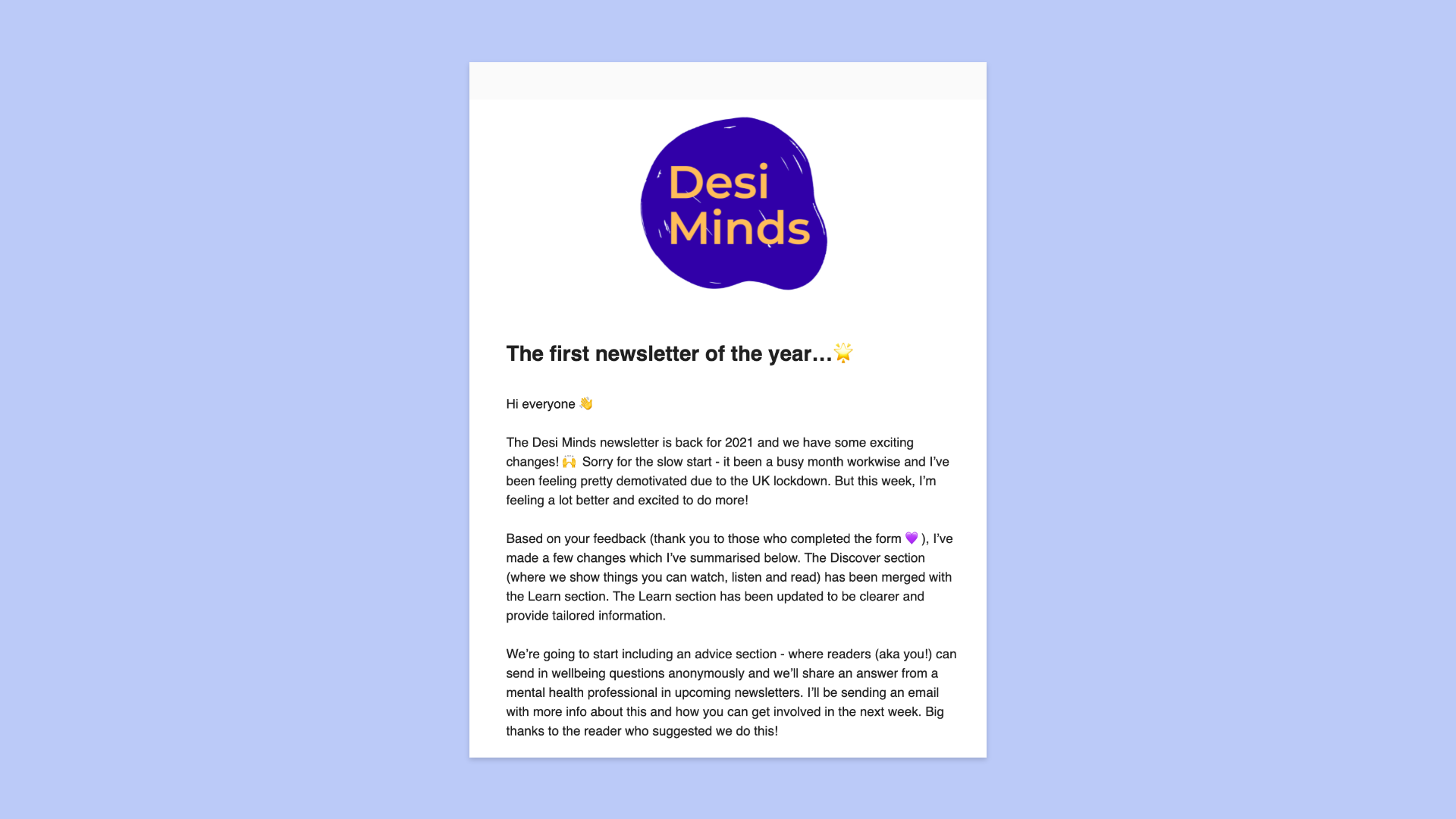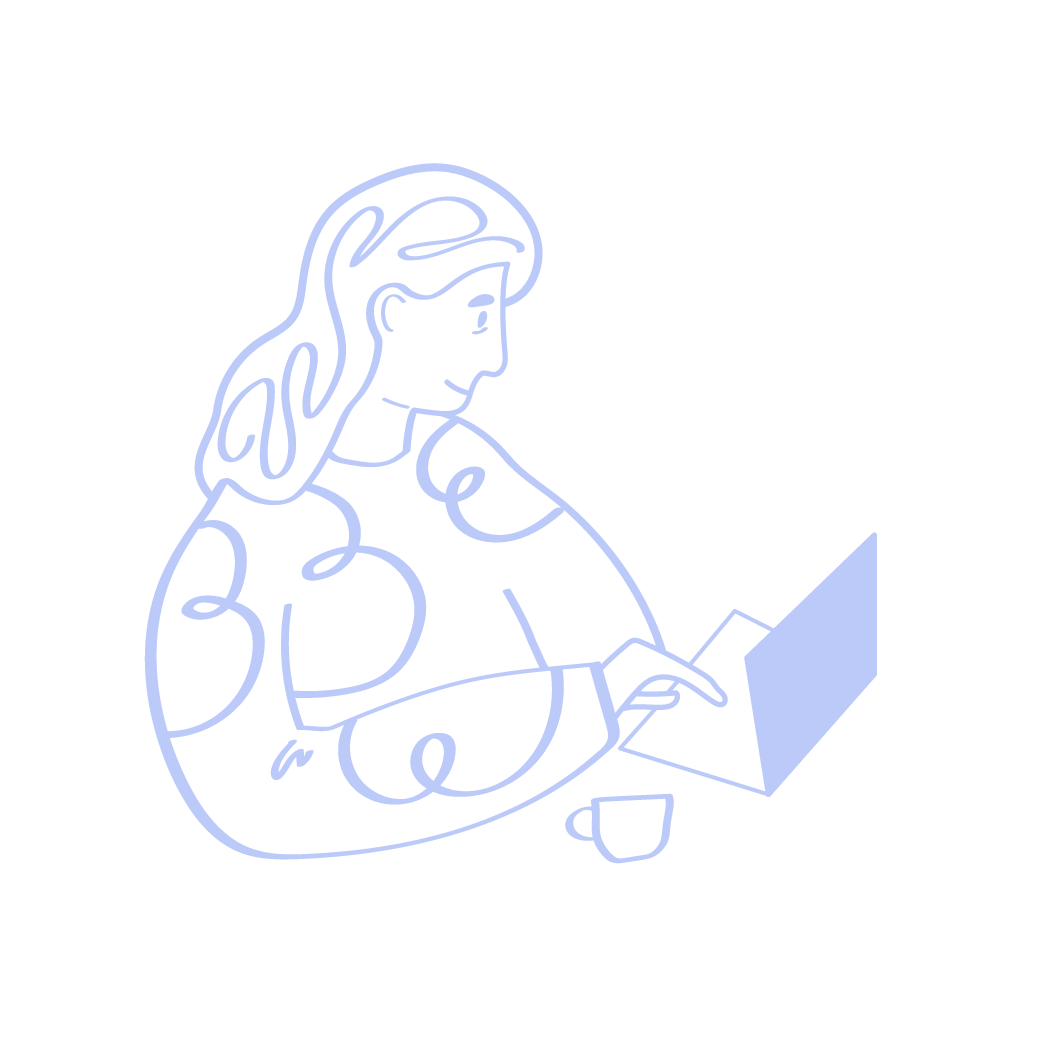 • Visual design of newsletter
• Illustrations
• Build of newsletter template in MailChimp
We were a team of 2. I worked alongside the founder of Desi Minds, Serena Chana. ​​​​​​​
Desi Minds helps the South Asian community learn about mental health.
Education takes place through the newsletter as well as online courses.
Desi Minds is entering a new phase, having received funding to create an online course programme, and requires a redesign of its newsletter to better reflect the organisation it has become. The ability for subscribers to read and engage with the content within the newsletter needs to be improved, so they can benefit from the wealth of resources collated there.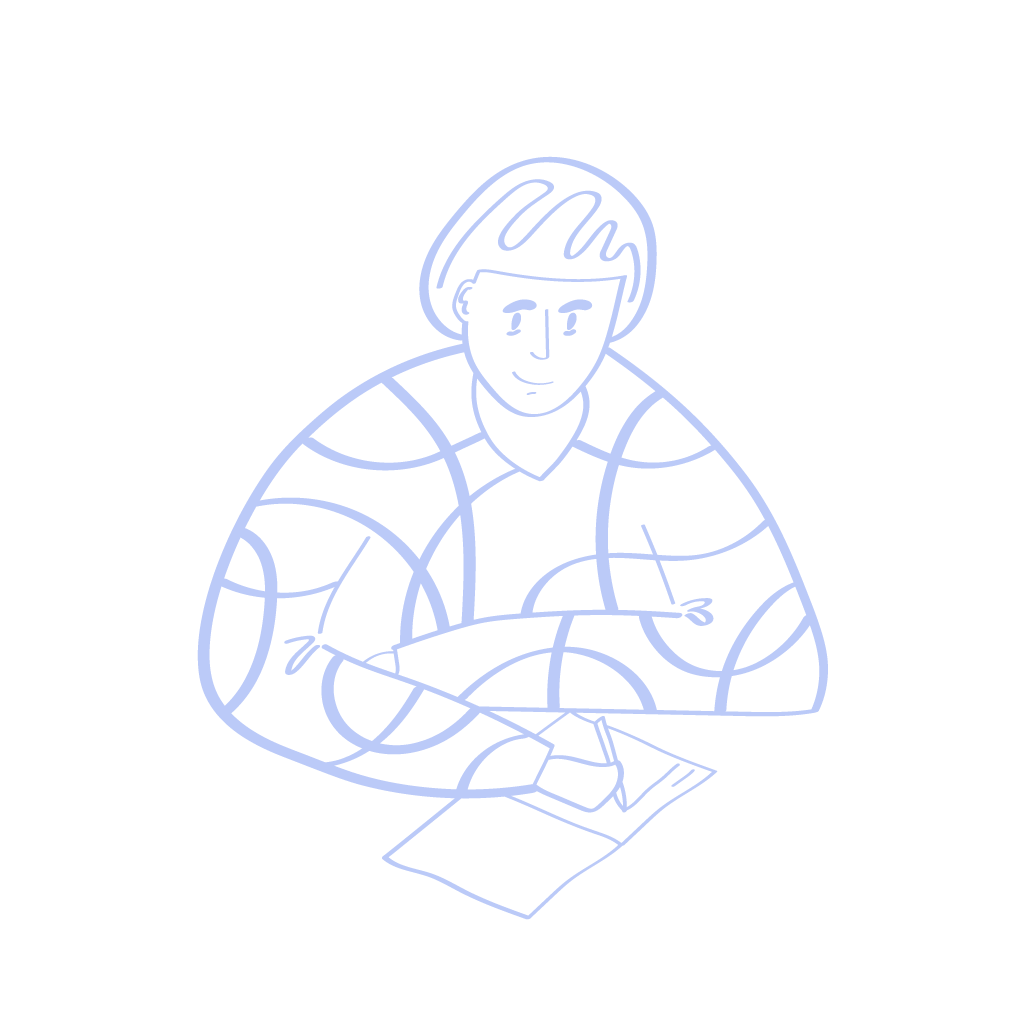 Reviewing the existing newsletter template
To start the project I broke down the current newsletter into its key elements. This gave me a list of content areas to use as the basis of the redesign.

Using this framework of content areas as well as other newsletters Serena and I had discussed as inspiration, I was able to start creating initial designs in MailChimp.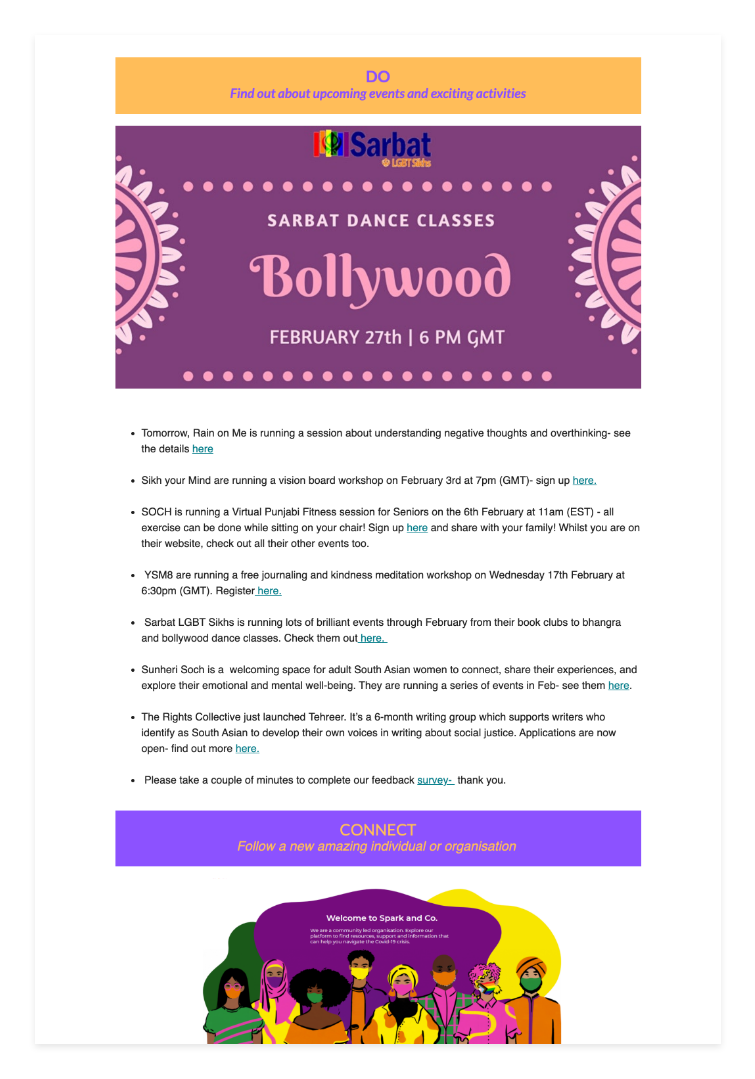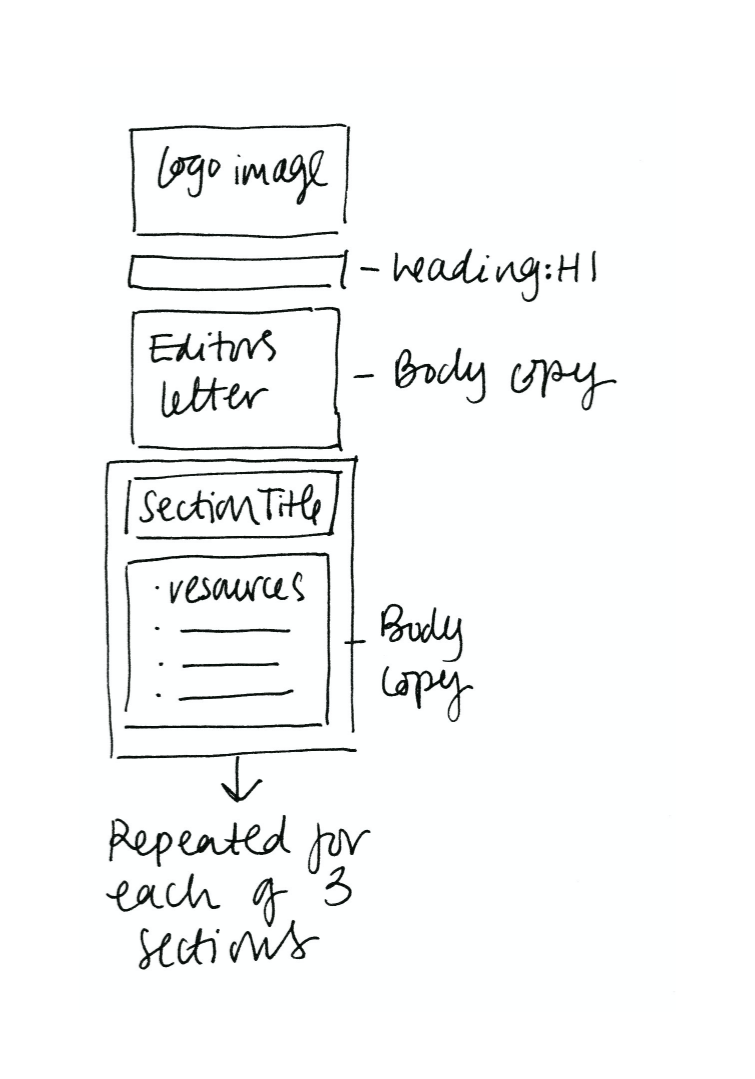 Building templates in MailChimp, reviewing the design and iterating
Reviewing the design on desktop and mobile, revealed the design was not successful across different screen sizes. On mobile, the text within the header image was difficult see and therefore not accessible for all users to read. The design had to be adjusted in order to better fulfil the brief.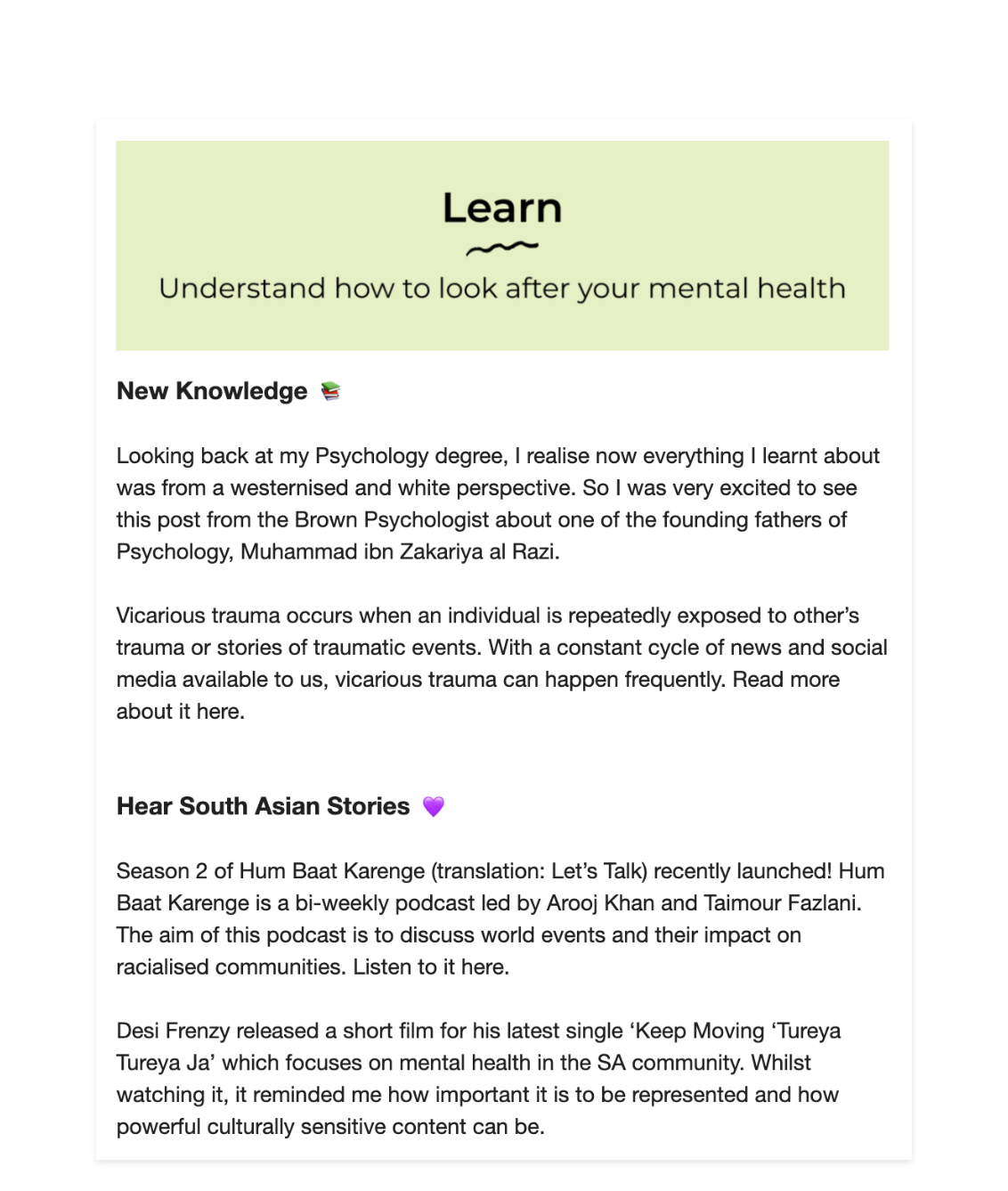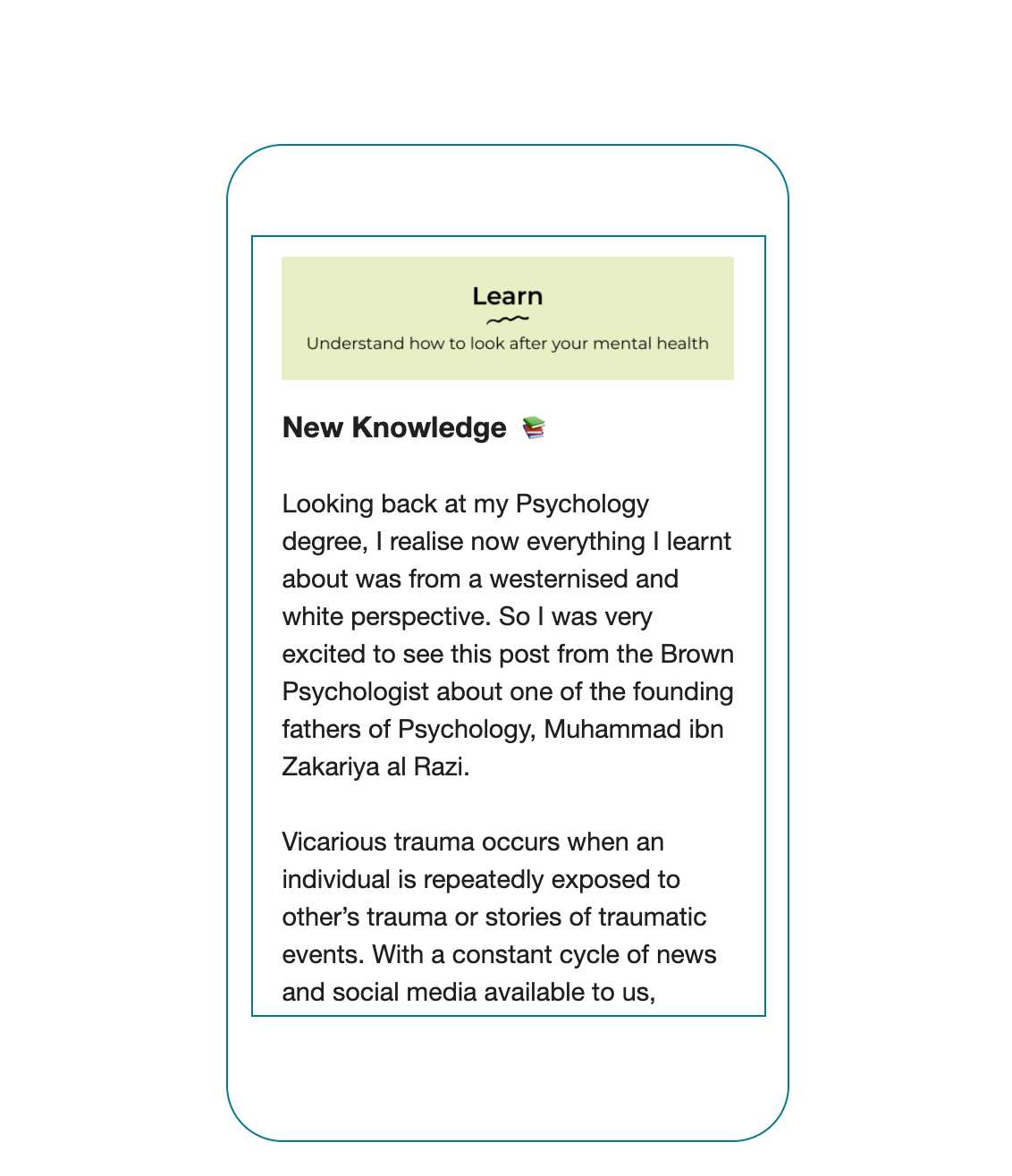 By separating out the essential (text) and none essential (decorative) parts of the section headers, users wouldn't miss any key information. The image headers still functioned to visually break up the email, but understanding the content was no longer dependent on them.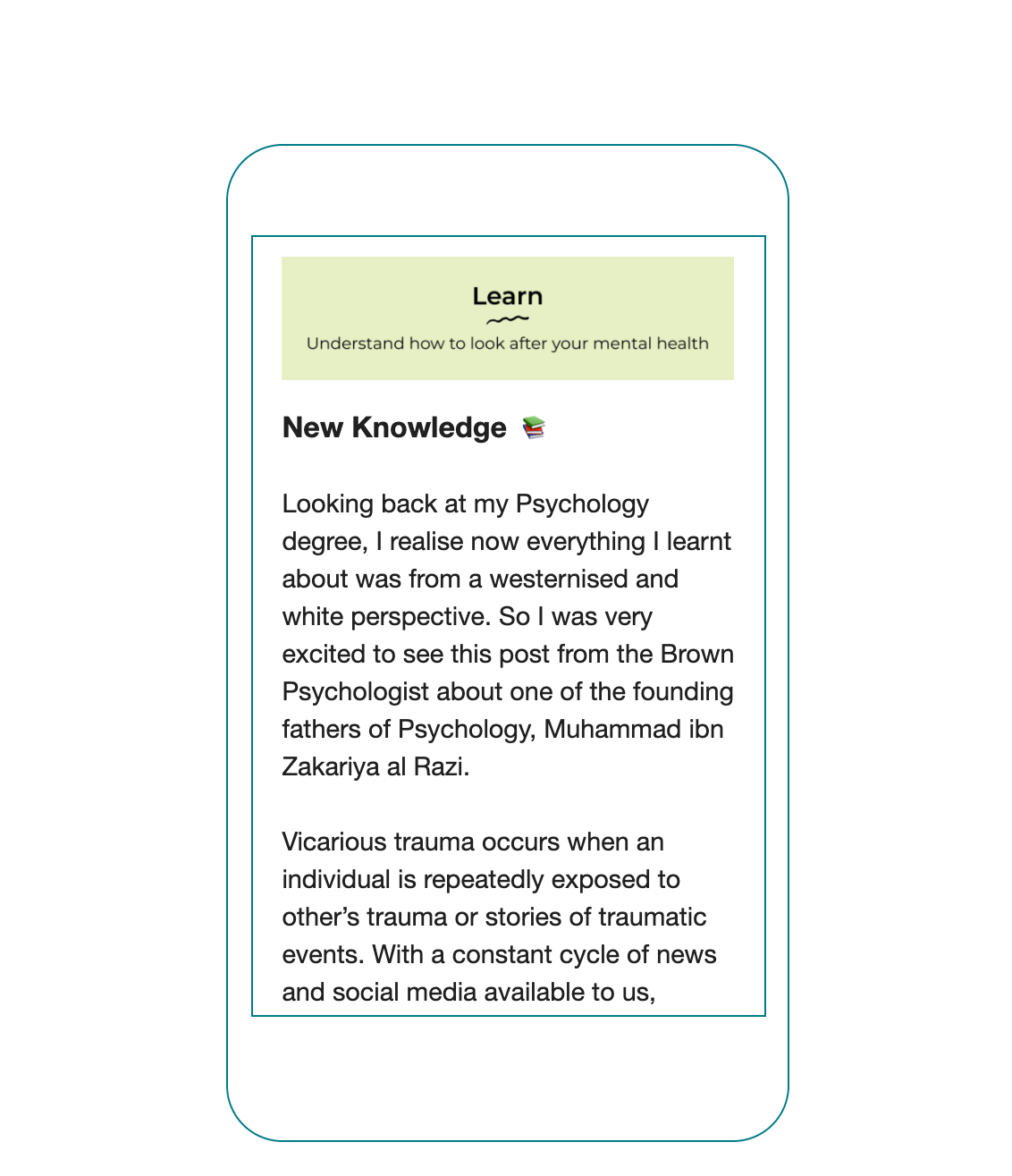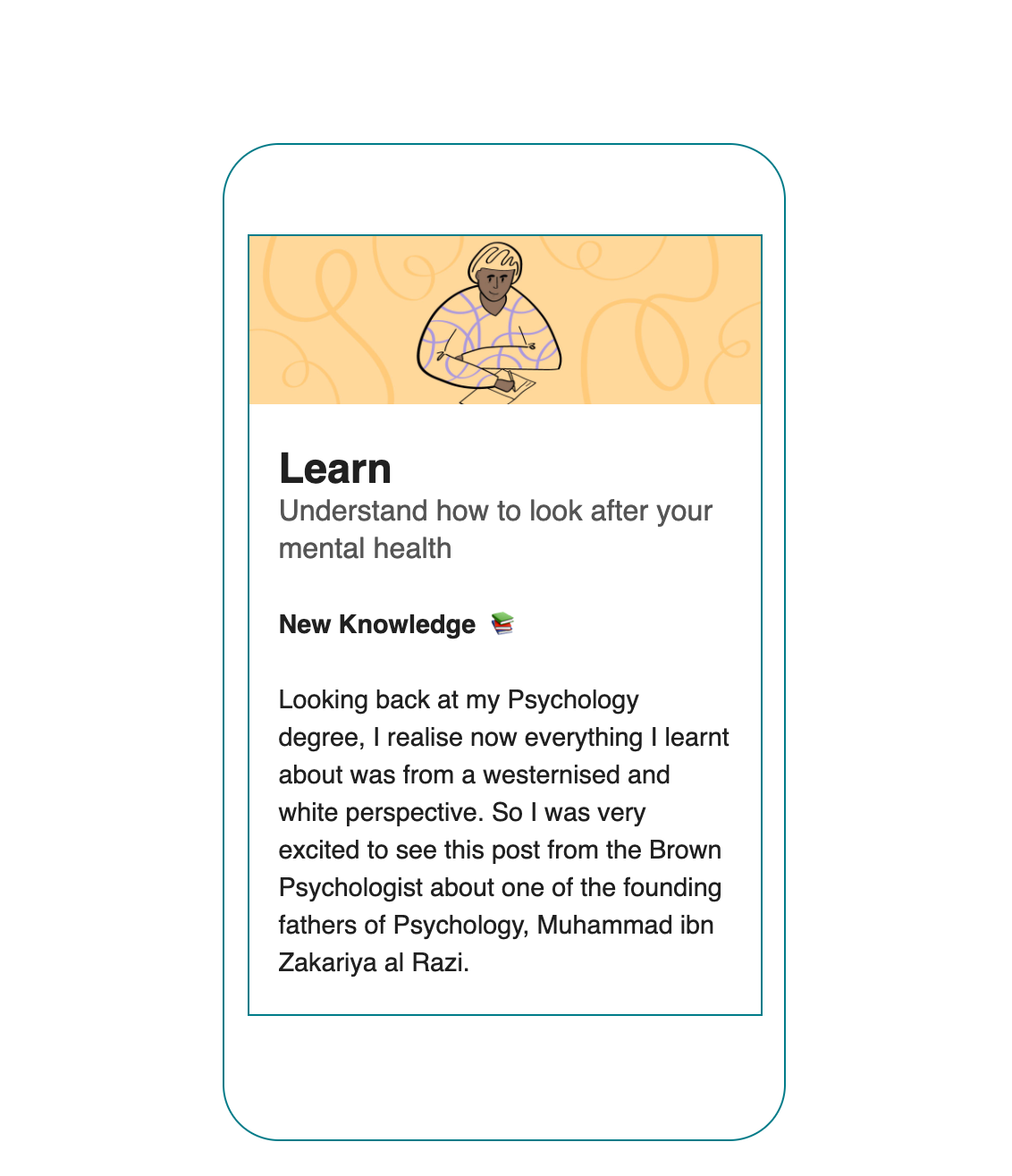 Designing for the user, not aesthetics
The idea to separate sections of the newsletter with colourful images encompassing text came from references of other newsletters we had looked at for inspiration. Although this looked impressive on other newsletters, it did not fulfil the purpose of this redesign or serve our users.
Next steps
With the newsletter going live, we'll be able to get feedback from users and continue to iterate from there to improve the experience for them.