Teaching Code First Girls' Introduction
to Web Development class remotely and completing a research project on the experience
8 week programme of immersive teaching, coaching and mentoring as well
as collaboration with other instructors to complete and present a research
project to the rest of the cohort.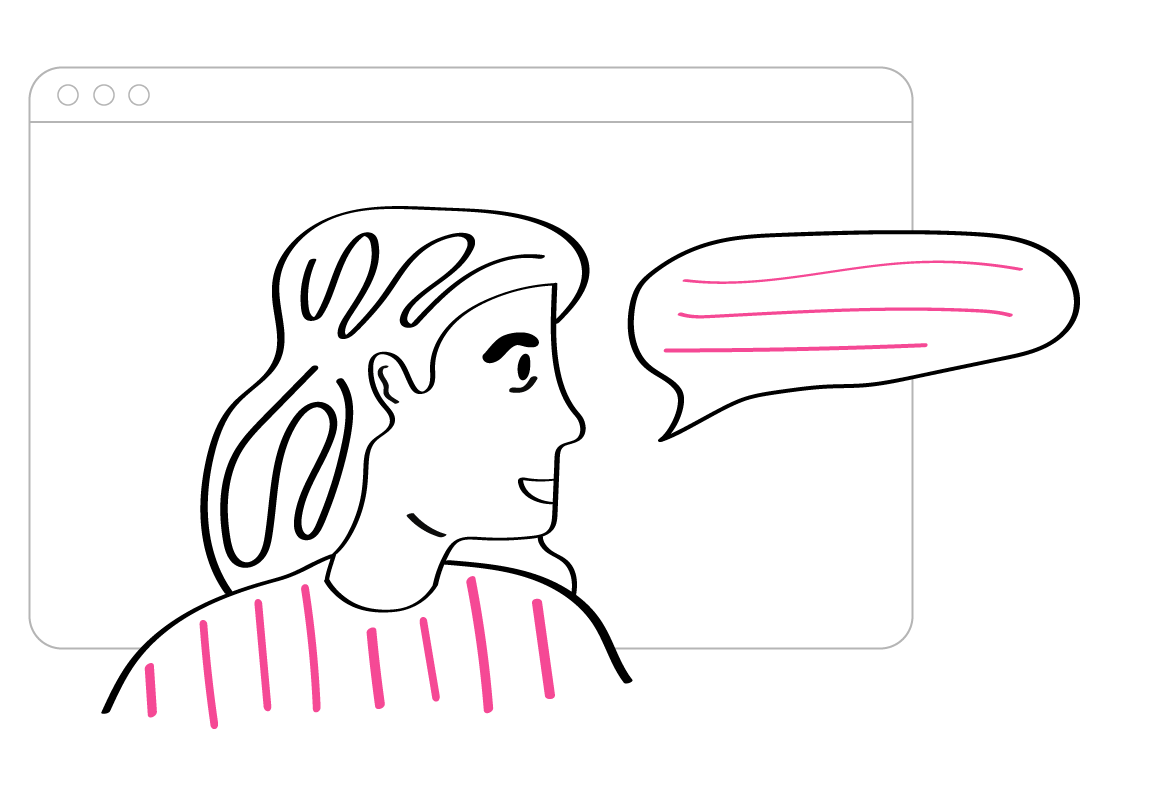 Code First Girls
8 weeks
July-August 2020
• Taught the Introduction to Web Development course with 2 other instructors
• Worked in a team of 6 to complete the research project
• The research project team consisted of 3 Intro to Web Dev instructors and 3 instructors teaching the Intro to Python Programming course
How to engage students in a virtual learning environment

We decided to focus our research project on the
methods both teams of instructors had experimented
with during the 8 week course to maintain student engagement in this new virtual learning environment.
First we defined what exactly we were looking at when we say engagement: 
• How many student turning up to each class
• How many students are attending class over time - is there a high drop out rate?
• How many students participated in and completed the final group project
Using polls in Slack, to gauge student engagement and levels of learning
In Web Development course we made use of the Polly app in Slack, to ask students questions, for 2 reasons: 
1. Having done so at the very beginning of the course, we knew asking open ended questions to the class in Slack was not particularly effective with only 2 or 3 students responding.
2. Speaking to students directly in class was challenging. With 30 students it was practical to have them on mute during teaching sections, so everyone could hear the instructor clearly, however this didn't encourage students to speak up or ask questions in other parts of the lesson.
We used polls to ask students questions at 3 intervals: before, during and after class. We discussed how effective they were and decided what we would continue with and what we would stop.
Engagement before class
Asking students before class how they found the homework was the poll that consistently received the most engagement and was helpful in giving us a guide of who needed support with certain topic areas.
For those who responded that they were unable to finish homework, we tagged them in a thread where there was the solution code along with comments to explain each step and an invitation to message the instructor if more help was needed.
Sharing concerns and learning from others
During a session with our mentor, our Python teammates gave us a tip that they were using in their classes: when prepping for the class, write out polls for certain sections of the lesson to check student understanding. Then share these with the 2 other instructors so they can make the polls live at the right time during class.
Our hope was that by checking in with students during class we would know whether to move on to the next section yet, or repeat material to help understanding. However, they were not particularly effective with some polls receiving no responses at all.
Following what students instinctively prefer
Overall, the method students preferred the most during class was to direct message either of the supporting instructors and ask for help. To help ensure we were supporting everyone, and not just individuals, we started putting the solutions to the problems we had been asked privately in the class Slack channel so all students could benefit from this knowledge sharing.
Engagement after class
Immediately after class we asked students how they thought the class had gone, and how confident they felt with the material and working on it independently. However, much more successful was encouraging students to post their homework in between classes which they did consistently throughout the course. We made sure at least one instructor acknowledged and encouraged the student by giving feedback and next steps. 
Engagement
Overall, we were pleased with the level of engagement maintained across the 8 weeks. Out of 30 students we consistently had 25 or more attend each class, with nearly all students graduating the class. The final projects were varied and innovative, demonstrating the students engagement with the course material and beyond what had been taught in class.

Being mindful of assumptions
On reflection, I realised I had assumed that the students who had their cameras on and were most talkative (in class as well as active on slack) were those who had the strongest grasp of the material. Conversely, I had assumed that those who we did not hear from in class or in slack were struggling and not comfortable asking for help.
The final class where the students presented their group projects highlighted the inaccuracy of this assumption. All groups (whether talkative or not) presented websites that demonstrated their understanding of concepts covered in class as well their curiosity to learn more themselves. This showed that a students perceived engagement during class isn't an indicator of their learning or what they will achieve by the end of the course.